Biography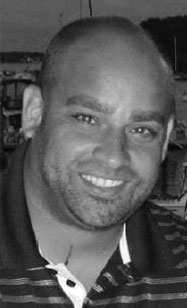 Anthony Pirri was a talented two-way player that made his mark earlier than most Red Rocketeers. As a freshman, Anthony was the starting quarterback for the "Miracle in the Mud" – a 19-16 upset of Super Bowl bound Attleboro on Thanksgiving. As a sophomore, he was moved to wide receiver and punt returner where he was able to show flashes of what was to come in the future - a 43 yard touchdown reception in a victory over Canton being one such highlight. His sophomore year was a banner one for the Red Rocketeers as they finished with 11 victories and a Super Bowl title.
Anthony's junior year saw him start at both quarterback and running back on offense and free safety on defense. He started the year with three touchdown passes in wins against Stoughton and Catholic Memorial and then transitioned to running back where he had a combined 171 yards and 2 touchdowns on only 10 carries in victories over King Philip and Canton.
The opening game of the 1995 season may have been Anthony's best all-around performance and it couldn't have come at a better time. Without future Hall of Famer Brian Droney in the lineup, Anthony registered 13 tackles, had a rushing touchdown, and accounted for over 120 yards of total offense to lead North Attleboro to a hard fought victory over Bishop Feehan at Community Field. His impact didn't stop there. The following game he led the North Attleboro ground attack with 9 carries for 68 yards and three touchdowns against Sharon.
Just as he had been up to the challenge as a freshman, Anthony had big plays in the biggest games as a senior. In a 14-13 victory over Foxboro, he had a 34 yard touchdown reception. Against Attleboro he had the game clinching interception. Finally, he was responsible for North Attleboro's lone score, a 10 yard reception, in their tough Super Bowl loss to Marshfield.
"His versatility really helped us over those four years, but his biggest asset was his ability to catch the football," said head coach Ray Beaupre. Anthony finished his senior season with 49 carries for 343 yards, 11 receptions for 234 yards and a combined 8 touchdowns to go along with 47 tackles and one interception on the defensive side of the ball.
For his efforts, Anthony was selected as both a Hockomock League and Sun Chronicle All-Star his senior year and he was the recipient of the annual Athletic Cup award. Anthony went on to play one year at UMASS-Amherst and then three years at Salve Regina where he served as a captain in his senior season.
---