Biography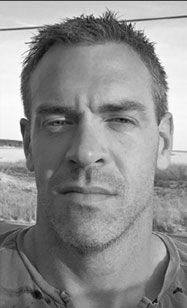 The 1995 Red Rocketeers had many outstanding football players, but the heart and soul of the team was one of the captains – offensive guard and middle linebacker Jason Kipp. Jason had all the traits that a coach could ask for – smarts, toughness, and most importantly, unselfishness. This unselfishness led Jason from the backfield to the offensive line, not a move that most players would be willing to make.
Jason's transition to offensive guard was practically seamless. His ability to both trap bigger interior lineman and pull to create holes on the outside was vital to the offense's success. His footwork and understanding as a pulling guard led to huge gains and season saving plays. In tight games in Stoughton and Franklin, it was his trap block that helped to spring fullback, Mark DeBiasio, for long touchdown runs. Against Canton, Kipp's athleticism allowed him to make an incredible downfield block twenty yards from the line of scrimmage to upend a defender and ensure a touchdown.
Jason may not have been the biggest or fastest linebacker to wear the Red & White, but he had incredible instincts and a tenacity that allowed him to be the first one to the ball more times than not. In a defensive struggle against Bishop Feehan to open the season, Jason was in on 15 tackles to lead Big Red to victory. Two weeks later against Canton, Kipp had another dominating performance with 6 tackles, an interception, and a fumble recovery all in the first half. The following week in Stoughton, he came up with a fumble recovery that spearheaded a come from behind win. Jason brought an attitude and a toughness that helped the North Attleboro defense to come up big time and time again in victories later in the season against Foxboro, Mansfield, and Attleboro.
Coach Ray Beaupre gave the captain the highest of praise, "I think his football ability was only exceeded by his outstanding leadership, as good as I've had as long as I've been coaching here."
This leadership came to the forefront at halftime against the Franklin Panthers. Trailing 20-6, the senior captain gave a moving and transformational speech that energized and refocused a team that saw its goal of a perfect season slipping away. The Rocketeers went on to erase what would become a 20 point deficit to win 29-26 and Kipp was integral in the comeback.
Jason concluded his senior season with 82 tackles, 4 sacks, an interception, and 2 fumble recoveries. Offensively, he was a part of a line that helped future Hall of Famers, Brian Droney, Mark DeBiasio, and Anthony Pirri to combine for over 1700 yards and 27 touchdowns.
For his efforts, Jason was selected as a Boston Globe, Hockomock League, and Sun Chronicle All Star in his senior season.
---