Biography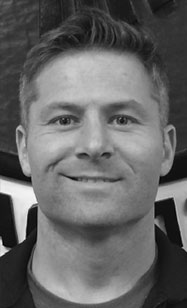 Entering the 1997 season, Bishop Feehan returned a senior laden team whose mission was to finally bring a Super Bowl championship to Holcott Drive. To accomplish this feat, coach Gary Doherty would rely on a rushing attack that featured the multi-talented Renato DePaolis. His running style was a unique combination of speed, agility, power, and aggression that allowed DePaolis to either burn past defenders or simply run them over. With backfield mate and fellow Hall of Famer Joe Gazzola paving the way, and behind an offensive line anchored by Hall of Famers Brett Svendsen and Steve Fletcher, DePaolis was virtually unstoppable.
In the season opener at Stoughton, DePaolis set the tone for his entire senior campaign by rushing for 120 yards and 3 touchdowns. In an early season victory against Attleboro that put Feehan in the driver's seat for the EAC crown, he showed off his versatility, scoring 2 TDs and amassing 72 yards rushing and 80 yards receiving. After the emotional Attleboro win, he propelled a flat Shamrock team to a comeback victory against Durfee by opening the 2nd half with an 80 yard kickoff return.
DePaolis racked up yardage and touchdowns at an alarming rate. In a blowout over Dartmouth, he scored another 2 TDs on over 120 yards rushing. Against Bishop Stang, DePaolis returned two punts for touchdowns by juking defenders left and right. Later, assistant coach Mike Deady recalled those punt returns and DePaolis' magic and likened it to "Flight of the Bumblebee." He had several other multi-touchdown games against Oliver Ames, Bellingham, and Somerset, a victory that clinched Feehan's Super Bowl berth.
Saving his best for last, the Division 3 Super Bowl under the lights at BU's Nickerson Field could have been renamed the "Renato DePaolis Show." DePaolis scored all 4 of Feehan's touchdowns as the Shamrocks throttled South Shore foe Duxbury. For good measure, he intercepted two passes from his cornerback position and recovered a fumble, while gaining 250 yards on the ground.
When the dust had settled, DePaolis' 26 TD senior season garnered him All Scholastic D3 Gatorade Player of the Year honors and the D3 scoring title and importantly, brought Bishop Feehan its first ever Super Bowl Championship.
---