Biography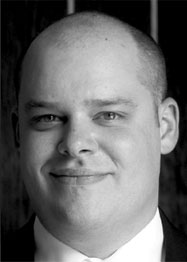 Joe Serodio was the poster-boy for the undersized, yet scrappy and "in your face" linemen who manned the trenches for Bishop Feehan during the Joe Gilmartin/Matt Lanagan teams of the mid-1990's. At just a shade over 200 pounds, Joe was a 2 year starter at offensive guard/center and defensive tackle. They say that skill position players are only as good as the guys up front. To illustrate this point, there are 8 inducted members of this Hall of Fame from Bishop Feehan that played quarterback, running back, or wide receiver under the protection of Joe Serodio.
As we all know, the football experience builds character in different ways. One of Joe's vivid early memories was during his sophomore year when he got his first varsity experience mid-series to fill in for an injured upperclassman starter. On the first play deep in the red zone, Joe jumped offside and had to shuffle back to the huddle for some "encouragement" not to do it again! Though this is not the way anyone wants to experience the first snap, his career turned out just fine in hindsight.
Joe proved to be a versatile lineman on the offensive side, migrating from a pass-heavy offense early in his career to a run-first attack clearing running lanes for the likes of Tony Chang and John Fitzsimmons, two of the most gifted backs to wear the Shamrock uniform. On the defensive side, Joe was a key anchor for a swarming, gang-tackle style of defense.
Joe's senior season started with a hard-fought 17-15 nonleague win against North Attleboro to set the tone for a championship season. Serodio and his defensive line mates held tough in a goal-line stand to preserve a 7-0 win against Bishop Stang. There was also a 17-14 league victory against Attleboro which propelled the Shamrocks to the EAC title and Feehan's first Super Bowl appearance at the time. That Shamrock team finished the regular season 10-0, but fell in the Super Bowl to a strong Mansfield team. Through his leadership, talent, and efforts, Joe helped lay the groundwork for many years of Shamrock success to follow.
---