Biography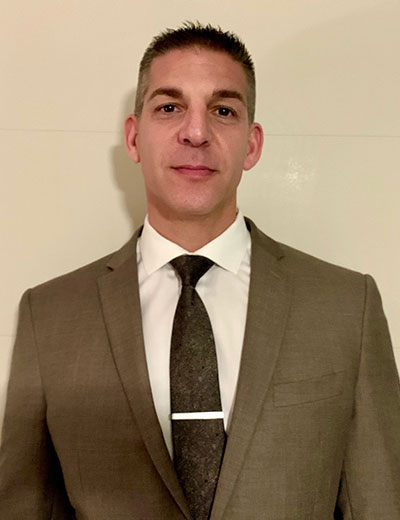 Joseph Warzycha – Bishop Feehan '92
Joe Warzycha was an outstanding football player and leader on a young, inexperienced, and not very good football team in the early 1990's. Had Joe played for one of the subsequent Shamrock winning teams that he laid the foundation for; he likely would have been accepting this induction many years ago.
With a lean, muscular physique that was more like a tight end, Joe was the only starting lineman close to the 200-pound mark. This meant that he was relied on to "hold his ground" on virtually every play while playing both sides of the ball. When one considers that the Feehan schedule that year was stacked with half of the teams being Super Bowl participants or league champions, it shows the type of grit that Joe had to continue fighting week in, week out with a team of sophomores in nearly every skill position.
Joe was the epitome of a Shamrock football player – as tough as could be until the whistle blew and a true gentleman right after it. He led by example in actions and in words – be it making a big play when it was badly needed, or showing a young team how a leader led in the face of adversity.
Quarterback Nate Cote, a sophomore at the time, reflected on playing with Joe: "Joe was the undisputed leader of that team. No question at all. He was the one guy that I looked up to where he would get fired up to inspire us but then actually follow through on it by making a big play right after it. He easily could have given up as his senior season was a long, winless one. He stayed the course and told the young guys that we were going to build something special over the next couple of years. He knew that this was going to be after he graduated and still stuck to that message. He was truly a selfless leader and the impact he had on the Feehan program long after he left was substantial."
When asked about some of his most memorable experiences, Joe points to sled drills with Coach Gagnon and Coach O'Boy's double sessions…which are not the same as the double sessions of today's players! Joe pointed to his Feehan football experience as the foundation for commitment, stamina physical endurance, teamwork, leadership, and dedication; many of the qualities and traits which have served him well after leaving Holcott Drive.
Joe was named an Eastern Athletic Conference All-Star and was awarded with Feehan's prestigious Gary Francis Flynn award which honors the Class of 1965 Marine who died in the line of duty in Vietnam. Joe also earned an appointment to the United States Military Academy where he played football for the Black Knights. He is currently the president at the Rhode Island Society for Prevention of Cruelty to Animals.
---