Biography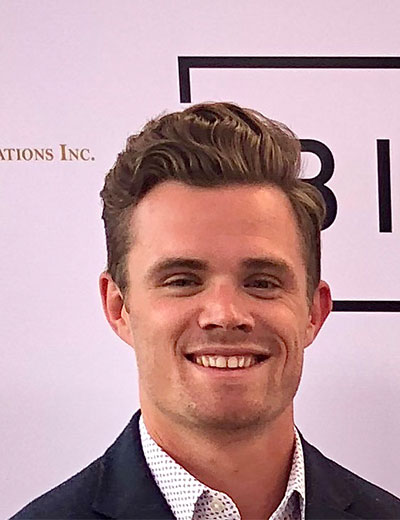 Nick Schwieger – Bishop Feehan '08
Throughout its storied history, Bishop Feehan Football has experienced its greatest success when the ground game has been dominant. There are numerous examples of remarkable individual performances and highlights, but few careers stand out more indelibly than that of Nick Schwieger. Nick is certainly worthy of a spot on the Mt. Rushmore of Feehan Football greats.
While at Feehan, he set single-season school records with 2,182 rushing yards and 29 touchdowns in his senior year. Schwieger was equally dominant in Feehan's 2007 Super Bowl victory over Walpole, rushing for 146 yards on 26 carries from scrimmage. His four touchdowns secured Feehan an underdog victory and an MVP honor. As a senior year captain, Nick led by example as an exceptional teammate on and off the field. His athletic ability was described by coaches that worked closely with him as explosive, elusively quick, with a remarkable ability to make defenders miss with his change of direction. Schwieger played football for Curt Smith during his freshman year at Feehan and then Robb McCoy as a sophomore. During his junior and senior seasons, he was mentored by the late Tony Wood.
Nick's success as a senior at Bishop Feehan earned him wide acclaim, including:
EAC All Star

Sun Chronicle All Star

Boston Globe First Team All-Scholasti

2007 Boston Herald First Team All-Scholastic

Mass Football Coaches Super-26

Participant in Shriner's annual All-Star Game
Upon graduation, Schwieger continued his Football success at Dartmouth College in Hanover, NH. In 2010, he was co-recipient of the Bushnell Cup, given to the Ivy League's most valuable player – the first Dartmouth player to earn the honor in 18 years. He finished his career as Dartmouth's all-time leading rusher with 3,150 yards. He also accumulated more all-purpose yards (4,115) than anyone in Big Green history. Schwieger was one of only seven Ivy League players to amass 16 100-yard rushing games during his career. His 26 touchdowns rank No. 2 in Dartmouth football history, his 156 points rank No. 6. Schwieger was named an Associated Press Third Team All-American as a senior during the 2011 season and a finalist for the Ivy League Player of the Year, ranking No. 2 nationally in rushing yards per game (131). In 2018, Nick was inducted into the Dartmouth Hall of Fame in addition to the Bishop Feehan Athletic Hall of Fame.
Currently, Schwieger is working as a direct business manager at Suffolk Construction in Los Angeles, CA
---