Biography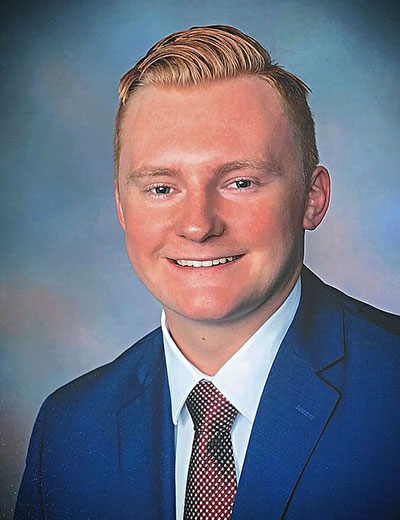 Tim Walsh, AHS class of 2014
Tim Walsh ended his career as the most prolific passer in AHS history where he set school records for touchdown passes in a career (41), a season (29) and a game (6). Under Tim's leadership, his team is the only one in AHS history to beat archrival North Attleboro twice in one season.
The 2013 edition of AHS football has to go down as one of the finest in Attleboro history. The team went 9-2 with those two losses coming in the Division I State Semifinals against Xaverian and eventual Division 2 State Champion Mansfield. The season was highlighted by a series of high-profile victories starting with a convincing 35-3 win over cross-town rival Bishop Feehan where Tim threw for 220 yards and 4 touchdowns. The next week, the Blue and White christened the new turf field at AHS with Tim passing for 248 yards and 3 touchdowns in a 41-12 win over powerhouse Dartmouth. In two victories over North Attleboro that season, Tim threw for 273 yards including two touchdown passes and rushed for 165 yards and two scores. After assessing North's defensive alignment in the game's first possession, Tim called an audible and scampered 40 yards to the end zone setting the tone for the Thanksgiving Day victory.
Tim personified the adage "big players come up big in big games" as he set a single game school record of 6 touchdown passes (along with 341 yards) in the 49-42 thriller vs Mansfield and also threw for 4 touchdowns, 272 yards vs. perennial powerhouse Xaverian.
In the three Division I playoff games that season, AHS averaged 37 points per game with Tim amassing 749 total yards consisting of 499 yards passing (8 touchdowns) and 249 yards rushing. In these games, AHS beat New Bedford 42-7 as well as longtime nemesis Bridgewater Raynham 40-14 before falling at Xaverian.
Having arguably the toughest schedule in the state, both the Herald and Globe ranked AHS as the 6th best team in the state in their 2013 postseason polls. For the season, Tim threw for 2,028 yards while completing 60.3% of his passes as AHS averaged 35 points per game his senior year. Tim also ran for 622 yards averaging 6.8 yards on 91 carries. Coach Mike Strachan noted that "Tim is one of the rare quarterbacks who can win a game with his arm, feet and intelligence.
Tim finished his career with 3,683 yards passing along with 839 rushing yards and 7 rushing touchdowns. Tim was selected to both the Boston Globe and Boston Herald All Scholastic Teams as well as being selected to play in the Shriners All Star Classic where Tim was awarded the Paul Costello Community Service Award.
An outstanding student-athlete Tim earned a scholarship to Bentley University from which he graduated cum-laude in 2018. Tim is currently attending law school at Brooklyn Law.
---