Biography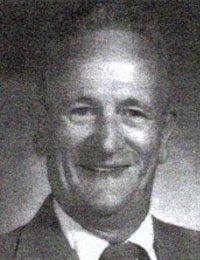 In 1966 a small enthusiastic group of Attleboro businessmen, Hall of Famers Jerry Heagney, Ziggy Kulaga, and Roxy Pichi dreamed of creating a youth football team to represent the proud city of Attleboro.
Kulaga, a 1939 Attleboro High football great, agreed to coach the team. Theater owner Pichi took charge of promotions. Local restaurateur, Heagney was the key financier. Now all they needed was a enthusiastic businessman to get others onboard.
Fate and a mutual friend introduced Heagney to a crewcut military-looking young Attleboro lawyer by the name of Paul Rockett who had just opened his law practice in Attleboro.
Quiet and unassuming, Paul Rockett contributed mightily ro the early success of youth football in Attleboro. If a player needed a pair of sneakers, or someone couldn't get transportation to practice, Paul helped Jerry solve that problem. In 1970, Pichi, Heagney and Rockett went on to form a corporation called "Pre Teens Sports Inc." ro foster the development of youth in athletics.
As the youth football tradition in Attleboro grew, so too did Paul Rockett's family. His oldest son Paul, played on the "Juniors" and later captained the 1973 Feehan squad. His daughter Maryellen was on the sidelines cheering her brothers and eventually, Sean, Paul's youngest son, followed in his brother's footsteps graduating to junior football to captain the 1981 Feehan squad.
Paul's unassuming disposition concealed a man whose quiet generosity spoke volumes. Paul is a graduate of Providence College, Bryant College and Suffolk University School of Law. He served in both the European and Pacific Teaters during WW ll as a naval aviator, being awarded eight medals, citations and combat awards. Recently retired from his long time legal practice at 77 North Main St. in Attleboro, Paul spends his time traveling with his lovely wife Eleanor.
---