Biography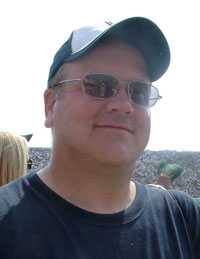 The second of three football playing Lindstrom brothers, Peter Lindstrom's intelligence, athleticism, versatility and grit made him an invaluable asset to Bishop Feehan's football success in the 1982 and 1983 seasons. As a 5"10" and 180 pound junior linebacker and tight end, Lindstrom was also the team's punter and backup cornerback until opportunity knocked.
The Shamrocks were struggling with a 1-4 record, and were facing unbeaten (5-0) and 2nd ranked New Bedford Vocational. With both starting inside linebackers injured, Coach Paul O'Boy called Lindstrom's number. In a classic case of preparation meeting opportunity, success followed. In addition to flawlessly handling seven punts that day, Lindstrom was immense at his LB position. "He did an outstanding job," praised Coach O'Boy as Feehan upset the unbeaten Bears 7-0.
As a senior, the Shamrocks opened with three close losses to rivals North Attleboro, Dartmouth, and Attleboro. At 0-3, Feehan trailed Case HS 15-7 late in the second half when Lindstrom teamed with Hall of Famer Peter Luongo to change the direction of a season. Lindstrom recovered a fumble that led to the game tying touchdown, and then he intercepted a Case pass that led to the wining touchdown (22-15).
Feehan went on to win 7 straight games shutting out Fairhaven (20-0), New Bedford Voke (3-0) and Dennis-Yarmouth (34-0) and limiting both Wareham (21-6) and Coyle (26-7) to a single TD. In Feehan's Thanksgiving victory over Coyle, Lindstrom was his resourceful self, punting three times, returning an interception 17 yards to set up Feehan's first TD, making several key blocks as a TE, and contributing a dozen tackles from his inside linebacker spot.
For his courage and leadership, Lindstrom was awarded the prestigious Gary Francis Flynn Award, and as a National Merit Scholar, Peter later graduated from the University of Notre Dame where he met his wife.
---