Biography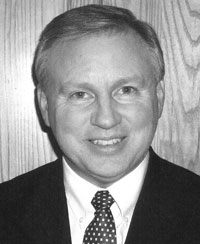 The old adage: "It's not the size of the dog in the fight but the size of the fight in the dog" describes Terry Kiley. At 5'7" and 145 pounds, Kiley was a human dynamo who made things happen on both sides of the ball. As the smallest starter on the 1969 Feehan squad that featured five members of the Hall of Fame and compiled an impressive 9-1 record, Kiley was the unsung hero who got "down and dirty" and made every one around him a better player.
On offense, he was the fullback blocking for burly Steve Ezyk running at tailback. To the objective observer, it appeared that the smaller Kiley should be the tailback and the 190 pound Ezyk at fullback. Just the same, it was Kiley's chop blocking unsuspecting defensive ends and cut-blocking cornerbacks and safeties that allowed Ezyk to establish school records for yardage gained and scoring at that time.
With cat-like quickness and sure tackling, he provided strong run support from his position in the secondary. As much as anyone, he was responsible for the Shamrocks holding opponents to less than 10 points per game that season. And it was as a defensive back that Terry Kiley made one of the most memorable plays in the history of Feehan football. In the 1969 Centennial Football game between Feehan and archrival Attleboro, a contest attended by thousands with a huge pre-game buildup, Kiley exploded into prominence. With Feehan leading 14-8, Attleboro was driving for the tying score when Kiley intercepted a pass and raced 83 yards for a touchdown to break the game open and insure a Shamrock victory. He was named the defensive MVP of the game and received a plaque at a school assembly later the next week where he garnered a spontaneous standing ovation from the student body. While his teammates David Doyle, Mark Grundy, Maurice Laroque, Lou Souza, and Steve Ezyk received the All League selections from Feehan that season, to a man each one would readily say it was little #31 who made it all possible. It was Kiley who was the catalyst, Kiley whose consistent efficiency made all the others shine while he humbly stayed in the background.
For several years Terry Kiley has been the Chief Probation Officer at the Fourth District Court in Attleboro. In this position he is deeply respected and held in the highest esteem, just like he was playing football for Feehan 35 years ago.
---