Biography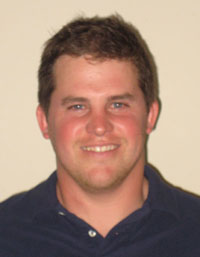 Nate Weeman was a co-captain and cornerstone of a great North defense that surrendered a mere 127 points en route to an 11-0 Division 3A Super Bowl Championship in 1993. Former head coach Ray Beaupre remembers Weeman as "a physical, tough kid with good athletic ability who could run and make all the plays." Beaupre calls Weeman and teammate and fellow Hall of Fame inductee John Sawyer "as good a pair of linebackers as North has had in recent memory."
The seeds of North's successful 1993 campaign were sown during the challenging 1992 season that saw North punctuate a frustrating 3-6-1 season with arguably the most improbable win over Attleboro on Thanksgiving Day. Known as "The Miracle in the Mud," North's 19-16 victory served as a reward for the toughness and commitment demonstrated by then junior Nate Weeman and his cohorts.
Nate's fondest memories of his senior year include "shutouts against Foxboro, Mansfield and Stoughton, with key goal line stands against the Warriors and the Black Knights," as well as a gutsy come-from-behind victory over a tough Franklin squad. Weeman also remembers Matt Kraskouskas's mid-field lateral to Brian Droney that led to a spectacular TD right before half time on Turkey Day, and a satisfying Super Bowl rout of Whitman-Hanson as highlights of his senior season.
For his career, Nate registered 118 tackles and 42 assists, including consecutive 52 tackle efforts as a junior and senior. Nate was selected NAHS Defensive MVP by his peers, and league coaches selected him to the Hockomock League All Star team. In addition, the local media recognized Weeman's efforts by naming him a Sun Chronicle All Star and Boston Globe Division 3 All Star.
After high school, Nate enjoyed an excellent football career at Stonehill College, while earning his Bachelor's degree in 1998. He is currently President/Owner of Newcon Builders, Inc.
---