Biography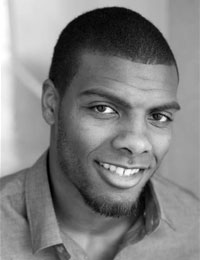 The Sun Chronicle called him Mr. Excitement because he made opposing coaches cringe whenever he touched the football. The Red Rocketeers' Robbie Vaughn was the areas most explosive offensive football player during the 2004 and 2005 seasons. The 6'1" 185 pound running back was more than just an outstanding ball carrier. His athletic ability made him one of the team's leading pass receivers as well as North's best punt and kickoff return man.
Robbie established himself as one of the Hockomock League's elite running backs during the 2004 season. In a 33-7 win over Sharon, the junior speedster scored twice. He carried the ball just 7 times for a total of 96 yards. The following week, he scored 2 more TD's in a 35-15 win over Oliver Ames. He finished his junior season with a 25 yard touchdown run against Attleboro, leading North to a 33-14 victory.
The following year, as one of the team's captains, Vaughn was dynamic. He gained 860 yards rushing, scoring 11 times with an 11.3 yardsper-carry average. He caught 9 passes for 222 yards and 3 scores, and returned 2 punts and 1 kickoff for touchdowns. Robbie led North to a 9-1 record and a share of the Hockomock League Championship. In an amazing performance against King Philip, he scored 5 times. Robbie carried the ball 5 times for 115 yards and had a total of 283 all purpose yards. In addition to his offensive accomplishments, Vaughn also was an important part of North's defense where he recorded 24 tackles, 2-1/2 sacks and a pass interception. In recognition of his tremendous 2005 season, he was selected as the Hockomock League's MVP.
At the conclusion of his senior season, Robbie Vaughn was named to both the Boston Globe's and Boston Herald's All-Scholastic teams as well as being named a Sun Chronicle All-Star. He was also the Defensive MVP of the Massachusetts Shriners game.
After graduation, Robbie was a 3-year starter at defensive back for the University of Connecticut. As a senior, he was the Team's 3rd leading tackler and was named to second team All-Big East.
---