Biography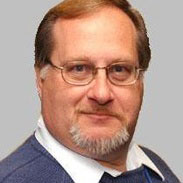 It's fair to say that Mark Farinella created the Sports section of The Sun Chronicle.
Shortly after graduating from Mansfield High School in 1971 and Northwestern University in 1975, Mark returned to his roots by landing a reporter's job at what he likes to call "the blue-ribbon daily" in Attleboro. Mark soon persuaded his bosses that one sportswriter — at that time a young man named Peter Gobis — just wasn't enough to handle all of the high school athletics taking place in our backyard. Mark was soon put in charge of not only writing stories and columns but editing a vastly-expanded sports section focused primarily on the accomplishments of the young men and women of the Attleboro area.
Today's athletes may take for granted that their newspaper will contain page after page of results from games involving the Blue Bombardiers, the Red Rocketeers, the Shamrocks and the six other high schools covered by The Sun Chronicle. But the vision to compile and present such a huge daily package of sports information came entirely from Mark.
Hawk, as he is known locally for his obsession with former Red Sox slugger Ken Harrelson, has been the face of The Sun Chronicle's Sports Department for more than three decades now — longer than not only the athletes that he covers but also many of the coaches. He has written elegant prose about hundreds and hundreds of high school athletic events, kept meticulous records of local football teams and individuals, and been a champion of area sports throughout his tenure.
Mark has taken particular pride in his coverage and knowledge of local high school football teams. He has become a fixture along the sidelines as he charts each play of each game that he covers. Chances are that if there's been a big game involving Attleboro, North Attleboro or Bishop Feehan over the last 33 years, Mark was there to not only cover it but bring perspective on how a current team stacks up against one from another era.
Mark has also written a column twice a week during his tenure, columns that may have ruffled feathers from time to time but have always been a "must-read." Along the way, Mark has won numerous awards for his writings from the New England Press Association and the New England Newspaper Association. More importantly, his writing has helped to enrich the lives of the young athletes and the coaches who teach the sport. There's a good chance that if they keep some yellowed newspaper clipping of their high school accomplishments, it will carry the byline "By Mark Farinella, Sun Chronicle Staff."
---