Biography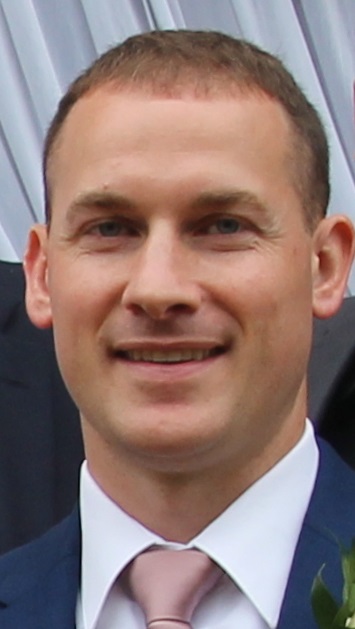 "Dennis Antonino was a football player through and through. He could do it all. He was an excellent blocker in pass protection, ran with great power, vision, balance, and speed. He was an outstanding pass catcher as well. On defense, Dennis was our "cover corner" – tasked with shutting down the opponent's top receiver. He is certainly one of the best cover corners I have ever seen at the high school level and likewise one of the best all-around players I have had the pleasure to coach. He was a quiet leader and a humble teammate who played with a quiet confidence missing from today's game". As one can see from the quote above, Bishop Feehan Coach Curt Smith was effusive in his praise of Dennis Antonino as both a player and a young man of great character.
A 5'10", 180-pound cornerback, RB/WR combo, Antonino is likely the only player in Bishop Feehan history to have actually played in 4 straight Super Bowls (wins over Pentucket in 2001, Duxbury in 2002, Masconomet in 2003, and Hingham in 2004). Along with fellow Hall of Famer Ron Conway, Antonino spearheaded a stifling Shamrock defensive backfield that made opponents one-dimensional and forced them to fight for literally every yard. In the Pentucket Super Bowl game as a freshman, Dennis broke up a key pass late in the game to preserve a 24-0 shutout. In the Duxbury game as a sophomore, Antonino intercepted a deep pass down the right sideline against an outstanding Duxbury squad to deny them a late comeback. Battling back from a major injury as a junior, he helped hold Masconomet scoreless and to minus 59 yards in the second half to secure another shutout (16-0). In his senior year Super Bowl, Dennis held an outstanding Hingham receiver to become a complete non-factor with zero yards/zero catches. Then on the offensive side and with mere seconds remaining on the clock, Dennis caught a 20-yard TD pass to help secure a 26-19 win for the Shamrocks.
To be able to say that you won a Super Bowl in your high school career is a memory than only a few get to experience. Dennis Antonino has the truly unique experience to say that he was on the field, played, and directly contributed to 4 Super Bowl wins in his high school career. Amazing.
---