Biography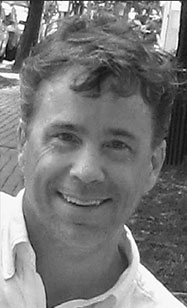 During the 1983 football season, the AHS program was looking for building blocks to re-establish a program that had fallen on tough times the previous few seasons. One such building block was the ultra-speedy and super athletic wide receiver Bob Arsenault. Early in the '83 season, head coach Joe McKenna looked at his 3rd opponent of the season, Bishop Feehan, and he knew he had to try something different from his wishbone power running game to jumpstart an offense that was struggling to score any points. So he came out with a wide-open offensive attack with the game plan centered around getting the ball into Arsenault's hands. He finished the day with nine receptions for 104 yards and led his team to their only win of the season over the heavily favored Shamrocks in a 15-6 victory.
Elected as a captain during his senior season, he vowed that the fortunes of the AHS football program would turn around. In a key early season victory over Barrington High School, one of Rhode Island's most successful programs of the 1980's, Arsenault led the way with 6 receptions for 126 yards and two touchdowns. In another huge win over state powerhouse New Bedford, AHS secured a last second dramatic victory thanks to the efforts of a 7 reception, 91 yard, and one TD performance by Arsenault. Coming into Thanksgiving Day, legendary former Red Rocketeer head coach Ray Beaupre was quoted assessing the Blue Bombardiers. "Kids like Greg Payette (HOF), Daryl Cavacca (HOF), and Bob Arsenault will kill you if you give them a chance. We have to keep those guys from getting the big plays they've gotten all season". Arsenault was one of the key components of that Bombardier team who engineered a last second 7-6 victory over their Thanksgiving Day rivals to cap off an impressive 8-1 season.
Over two years as the number one target of opposing defensive coordinators in game planning to stop AHS's passing attack, Arsenault caught 63 passes for 809 yards, and 5 TD's. What makes those stats even more impressive is those totals accounted for 48 percent of his team's completions over that two year period. The three sport captain was recognized for his efforts by being named as Southeastern Conference and Sun Chronicle All-Star as a senior. After graduation, Bob became a walk-on for the UMASS Amherst football team, eventually earning a full football scholarship.
---