Biography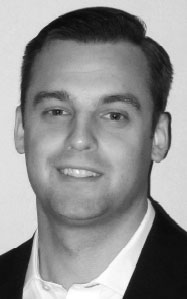 After winning the 2003 Super Bowl for their 3rd consecutive state title, expectations were high for Curt Smith's inaugural season as the Bishop Feehan Head Coach. Coach Smith need not have worried; returning to lead Feehan's drive for another championship was senior captain Ron Conway.
Ron Conway was a proverbial "jack of all trades." A two-way standout at receiver and free safety, he was equally skilled as kick returner, kicker, and punter. If teams were going to beat Feehan, they would need to shut down Conway. This proved difficult.
Early in the season, Conway had a game for the ages against North Attleboro that set the tempo for Feehan's entire 2004 campaign. After catching a 69 yard touchdown reception and averaging 50 yards per punt, Feehan and North were knotted at 7 as time waned. With 32 seconds left, Conway kicked an 18 yard field goal to seal the victory after North called 3 time outs in an attempt to ice him. Coach Smith summed up Conway's night succinctly, "He's got ice in his veins."
Alongside co-captains Greg Moore, Dave Libardoni, and Nick Messenger, Feehan and Conway found dazzling ways to dismantle EAC opponents. Against Dartmouth, Conway had touchdown catches of 82 and 72 yards in a 34-0 win. Routing Coyle, he hauled in 2 more TDs. Conway had a 69 yard interception return for a TD versus Stang.
Throughout 2004, Conway's versatility shined. Capturing a 5th straight EAC crown against Somerset, Conway went without a reception yet still managed to do it all. He took the opening kickoff 80 yards for a TD. He rushed for 70 yards and 2 TDs. He converted 5 PATs and a 21 yard FG. And, Conway set up Feehan's final score with a 38 yard halfback pass.
In an encore, Conway orchestrated Feehan's 4th consecutive Super Bowl victory, over Hingham. He returned the opening kick for a 90 yard score and had a 75 yard interception return for a touchdown. A Globe reporter noted, "the only thing [Conway] didn't do was sell popcorn at halftime."
To cap his 17 touchdown senior season, Ron Conway earned Division 2A Player of the Year honors from the Boston Globe. He attended Northeastern, played football, and ran track.
---