Biography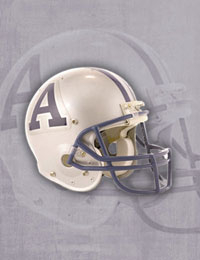 In 1986, when the Southeastern Mass Conference coaches huddled to make All Star selections, Mike Barboza's name was at the top of the list. "A two year starter at center and defensive tackle for the Bombardiers. Barboza proved to be one of the best in AHS history." The 5' 10" 180lbs.. Barboza played with a ferocious determination on both sides of the ball. On offense he was a devastating blocker with great quickness. On defense he could single-handedly upset the opponents running of passing game.
As a senior, Mike was Attleboro's most improved player and proved to be a real leader in the Bombardier's tough defensive line. In a 14-6 early season shocker over Dartmouth, Barboza constantly pressured the Dartmouth quarterback out of the pocket causing poorly thrown balls or sacks. Later in a 19-7 win over Feehan, Mike led a hard charging AHS defense that burrowed through the Shamrock line and repeatedly disrupted Feehan's powerful wishbone offense.
A first team All Southeastern Mass Conference and All Sun District selection, Mike Barboza's style of play not only had great impact on opposing players and coaches but was also acknowledged by his own teanunates and coaches as stated by Coach Chet Hanewich who described Mike "as a very, very intense player who shows us a lot of spirit and determination, he -is a real leader."
---