Biography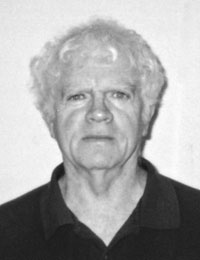 Every school needs a Jack Byrnes. As a young 15 year old sophomore on Bishop Feehan's first football team, like many of his teammates Jack Byrnes had visions of football stardom. Although a serious asthmatic condition made it difficult to play, dislocating his knee cap in the summer before his junior year rendered it impossible. Jack faced a question that many players never have to face until they graduate. "What do I do now?"
Jack responded to Coach Chet Hanewich's invitation to "manage" the team, and Jack humbled himself to do so. Affable and witty, "Lumberjack" as his teammates called him, was as valuable an asset in building Feehan's traditions as were Hall of Fame players and classmates: Ferrara, Flynn, Horman and Le Fort. At the school's first annual sports award banquet in 1965, Jack was awarded a varsity letter sweater for his faithful and selfless support of his team and classmates.
It was no accident that at graduation one week later, Jack was presented with Bishop Feehan's first ever "Spirit Cup" given to the senior who had demonstrated Outstanding Spirit. When asked about those early years, Jack said "We didn't have much to go on, but we were part of building a new tradition and it was exciting."
Among Jack's most vivid memories of his years at Feehan he cites: the camaraderie with players, coaches and managers; Feehan's first football touchdown scored by his late classmate Gary Flynn in a JV football game against North Attleboro in 1962; running wind sprints in the darkness at Mason Field on a chilly fall nights; seeing Hall of Famer Jim Ferrara upset that Feehan lost 27-12 in their final game in 1964 against undefeated Bishop Stang, despite the fact that Feehan was the first team to score upon Stang that season, and Ferrara was voted the team's MVP.
Jack went on to graduate from the University New England (formerly St. Francis College), and although he now lives in Salem, Massachusetts 60 miles away, Jack has been a lifelong supporter of his alma mater. He can be seen regularly at Bishop Feehan football and basketball games throughout the fall and winter and can always be counted on to help with a worthy Feehan cause.
---