Biography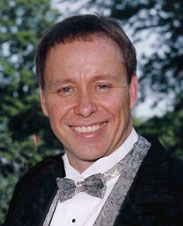 Born in Attleboro, Art Chase grew up in South Florida, but often vacationed in Massachusetts to visit family. Art has always been was fascinated with the Attleboro area and the closeness of the community. After finishing high school in Florida, Art headed north to attend Springfield College where he received a degree in Health & Physical Education. After graduating, Chase moved to Attleboro and embraced the Attleboro area which he had looked up to as an adolescent. Art's 22 year journey broadcasting area high school football was about to begin!
Art Chase worked his first game as a color commentator as a fill-in on Inland Cable's ICTV 8 telecast of Attleboro at Dartmouth. Art's brother-in-law and long time director and producer of area high school football, Chris Miller, asked Art if he would be interested in joining the broadcast. The Blue Bombardiers, coached by Hall of Famer Chet Hanewich, went on to shock the two-time defending Super Bowl Champions in the 1985 season opener and Art Chase was hooked. Art has been a key member of the broadcast team ever since! His love of broadcasting and being "a part of the community" has given listeners and viewers a clearer picture of Attleboro area football.
Peter Gay, who has worked with Chase for the last 22-years, has appreciated their time together. "Art's comfort on the air and knack for conversation comes in handy. When we're live on the radio and a homecoming game's halftime show runs a half-hour or longer, all I have to say is 'Art' " Peter joked. Over the years, the always prepared Chase has shared his color commentary duties with Chris Lyle, Matt Lanagan, Dan Warchol, and Steve Houle.
In 1998, Art's color commentary was heard on NESN as he joined Lyle, Gay, and the Inland Cable crew in the televising arguably one of the greatest Super Bowls in Massachusetts' history between Foxboro and North Attleborough at Sullivan Stadium.
Art was also a regular contributor to the weekly "New England High School Football" show, which aired throughout the region on SportsChannel New England. Chase's passion for Attleboro area football showed in the many features he produced about Attleboro, Bishop Feehan, and North Attleboro High Schools. Chase's experience broadcasting has solidified his feeling that high school sports are the purest and most genuine of all sporting events. "A high school athlete puts in 100% and the motivation is not monetary, they do it for the glory and the love of the sport" noted Chase.
Art currently resides in Attleboro with his wife, Lauralee and their three children Samantha 10, Cameron 6 & Hannah 3.
---