Biography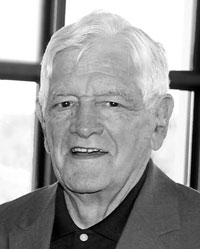 Frank Almeida's entire life has been synonymous with the sport of football. Graduating from Taunton HS in 1950, where he was a Bristol County League All Star and High School All American. Frank won a scholarship to Boston University and played alongside the legendary Harry Agganis. This was an era when BU played such national powerhouses as Maryland, Syracuse and Kansas who was led by the immortal Gale Sayers.
Graduating from BU in 1955 with a BS degree in Physical Therapy, Frank entered the teaching ranks as a high school biology, health, physical education teacher and coach. He started as an assistant at Coyle HS and later Middleboro HS before being hired as the head coach at Wareham at the tender age of 28. During the next 40 years, "Coach" Almeida served as head coach of Old Rochester, Cohasset, Taunton, Bridgewater- Raynham and Coyle. During his 40 years as head coach, Almeida earned 220 victories, 4 Super Bowl titles and 10 Coach of the Year Awards.
After a brief retirement, Frank was hired in 2000 as an assistant at Bishop Feehan, where he has since coached linebackers and provided insights to Feehan's young staff. It is no coincidence that during Coach Almeida's 10 year tenure at Holcott Drive Bishop Feehan has won over 100 games and 7 Super Bowl titles. Coach Almeida's cites one of his fondest memories when an underdog 2007 Feehan squad beat Mansfield (23-21) and undefeated Walpole (26-20) to win the Super Bowl at Gillette Stadium.
Coach Almeida has long been recognized as a tough, fair-minded coach who demands the best of his players, yet provides them with support and guidance both on an off the field. Long time colleague, friend and Bishop Feehan Athletic Director and Coach Paul O'Boy said it best "Frank's longevity is amazing, and his enthusiasm is incredible. Frank is an exemplary family man and a role model for our student athletes."
Bishop Feehan High School is most fortunate to have Frank Almeida associated with its football program. The players and the school are better for his presence.
Frank and his wife Lorraine, who celebrated 56 years of marriage this past August, have 6 children and 6 grandchildren.
It is with great pride, that the Attleboro Area Football Hall of Fame welcomes Coach Frank Almeida as a member of the Class of 2010.
---