Biography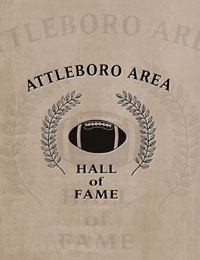 From a public perception, Ed Gagnon would be known as a highly successful basketball coach whose teams won 7 league championships and made 14 tournament appearances. An internal audit of the Bishop Feehan sports archives, however, would also show that Ed Gagnon was a valuable assistant football coach who coached running backs for 17 years (1974-1990) under Coach Paul O'Boy.
Gagnon, a 1963 Coyle HS grad, was as a multi sport athlete coached by the legendary Jim Bums whose influence had a lasting impact upon Gagnon. A diligent worker, Ed developed his gifts for teaching and motivating. He was a coaching pioneer in his whole-part-whole approach to instruction. He would show the players his goal, break that goal down into teachable skills then reassemble the components to make for a better player. One only need look to some of Gagnon's star pupils to see the fruits of his labors. Hall of Fame running backs Buckley, Mc Deed, Grimes, Flaherty, Luongo, Roediger, Givens, Dobson, Kelly, Lindstrom and Ingram would all attest to Coach Gagnon's success.
What truly set Gagnon apart from his peers, however, was his ability to be firm but fair? He was insistent on rules and details, but he was equally as insistent upon complimenting his players. To be coached by Ed Gagnon, was to know your job well and to know that you were appreciated for doing it.
Ed continues to teach history at Bishop Feehan, and he now coaches at the collegiate level as the Asst. men's basketball coach at Babson College. Ed and his wife Martha, have two married daughters Michelle and Lisa who have provided them with five delightful grandchildren.
---