Biography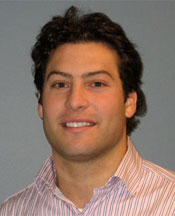 He is so humble and reserved, he almost seems shy. He is a highly principled man of dignity and integrity. He is a scholar and a gentleman of the highest caliber. However, in the athletic arena, there was no more aggressive and fierce competitor than Mike Cataldo, an All- Star tight end, linebacker, and captain of Bishop Feehan's first Super Bowl Championship team in 1997.
Coordinated, quick, and strong, Cataldo teamed with fellow captain and linebacker Joe Gazzola in forming what the media designated as "The Italian Army" in stonewalling opposing offenses. In consecutive eleven game seasons, Feehan's defense gave up less than 90 points, shut out four opponents each year and held all but two teams to less than two touchdowns per game. Cataldo had a game for the ages against North Attleboro in his junior year when he was responsible for six sacks, fifteen tackles, and a fumble recovery against a North squad that had upset highly touted Xaverian the week before. As a senior Mike led a defense that included Steve Fletcher, Jared Eskedahl, Tyler King, and Tri-Captain Jeff Laroque in holding Dartmouth to 59 yards rushing, Attleboro to 56 yards rushing, Somerset to 67 yards rushing, and, in the Super Bowl, Duxbury to 44 yards rushing. Teams just could not run the ball on the Shamrocks. Prior to the Super Bowl, The Boston Globe tabbed Cataldo and Gazzola as "one of the best linebacking duos in the state.".
But Mike was hardly a one dimensional player. As a two year starter at TE he was just as valuable offensively as he was on defense. Whether powerfully blocking for a talented Feehan backfield or catching timely passes, six of which went for TD's in his senior year, Mike was a potent force on both sides of the ball. Prior to the Super Bowl, Duxbury's head coach Don Dellorco expressed that "Cataldo is the best tight end I have seen all year." In both his junior and senior years, Mike was an Eastern Conference, Sun Chronicle, and Pawtucker Times All Star. He was also selected to the play in the prestigious Shriner's All Star Game. Mike set Feehan career records with 114 tackles and an amazing 20 sacks
Upon graduation from Feehan, Mike went on to star at Harvard where he was a two year starter for the Crimson and then traveled to Europe where he played for the German Professional Football League serving as a captain and being the leading tackler on the team. Today, Mike lives in Franklin and works as Director of Affiliate Marketing for Tatto Media of Boston.
---