Biography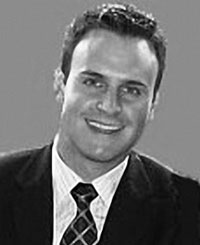 He looked like Jane but played like Tarzan. Beneath the boyish handsomeness and charming personality was a fierce competitor who exuded self confidence and leadership. As a basketball player, he buried some memorable three pointers particularly against cross town rival, Attleboro, and in Spring Track, he ran a strong 400 leg of a record setting sprint relay team that competed at North Carolina State in his junior year. Nonetheless, it was on the football field as a two year starting QB that Chad Carges displayed his athletic ability on two very powerful and productive Bishop Feehan football teams in the mid 1990's.
In 1993, the freshman football team was a stalwart 1-9 and the future did not look bright on the gridiron for Chad Carges & Co. However, with two young, dynamic, and creative varsity head coaches over the next three years, the fortunes of Feehan football took a turn for the better and Carges was there to lead the charge. Since 1994 Coach Matt Lanagan and then Coach Gary Doherty, the sons of two legendary football coaches themselves, began a revival of the Feehan football program that
continues to be highly competitive to this day
As a junior, Carges was the new QB on a team that had won seventeen straight games in the previous two seasons having that streak snapped in Feehan's first ever Super Bowl appearance against a supremely talented Mansfield squad. He cleverly ran Feehan's famed triple option to perfection on a team that was 7-3 and won a share of the EAC title. The personal highlight for Carges that season was a monster game against Oliver Ames where he rushed for over 200 yards and scored four TD's, three on runs of 60 yards or better.
In his senior year, Carges led the team to another co-championship; this time with an 8-2-1 record. It was his breakout season that began with throwing two TD passes in an opening game win against East Bridgewater and finishing with a 32-2 romp over Coyle on Thanksgiving where he rushed for 78 yards and scored two TD's, passed for 110 yards and was the recipient of the Balfour Trophy as the game's MVP. In between was a huge upset win over North Attleboro that had beaten powerhouse Xaverian the week before. In that game Chad caught a 25 yard pass for a TD on a surprise throwback play that shocked the Rocketeers in one of Feehan's finest wins ever. Other noteworthy performances were two touchdown efforts in shutout victories over Oliver Ames (were they ever happy when Chad graduated) and Bishop Stang. He also ran for 148 yards and threw for two touchdowns in a 31-8 victory over Somerset. So the freshman group who began losing 90% of its games became a junior-senior squad that won almost 80% – What a turnaround!
Chad was recognized as an EAC, Sun Chronicle, and Pawtucket Times All-Star in what was truly a spectacular season. Upon graduation from Feehan, Chad attended Assumption College in Worcester, and, incredibly, was more productive in college than he was in high school. He was a four year starter at QB, a two year captain, and three time MVP. He still holds nine career passing records at the school to this day.
---