Biography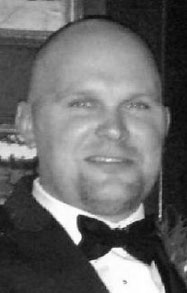 The 2000 Bishop Feehan Football team was stacked with talent and Brendan Deschenes epitomized the attitude they possessed. He was in the center of the action on both sides of the ball as a fullback on offense and a linebacker / safety on defense. In order for the Shamrocks to succeed, Deschenes would have to excel.
After a season opening blowout win over St. Bernard's (35-0), head coach Jack Peavey stated "We're a physical team and it starts with Deschenes". At just 180lbs and playing fullback, he had an attitude and aggressive style of play that allowed him to open up holes for the offense by running right at the opposing defense. His downhill style forced defenses to play the run, thus opening up the passing game for quarterback Jim Petrillo. That same style allowed him to flourish on defense attacking the offense.
Although not from a lack of effort by Deschenes, the Shamrocks dropped their second game of the year against North Attleboro. In one of the greatest defensive efforts in Feehan history, he tallied 19 tackles in the contest.
In a matchup against Attleboro, Deschenes and the offense scored an impressive 54 points. Coming off that win the offense, led by the hammering lead blocking of Deschenes, scored 50 points versus Bishop Stang. Against Coyle Cassidy, Deschenes continued to open up holes and play outstanding defense. He had a crucial 18 yard rambling run to ensure a 24-15 victory and a post-season guarantee.
The Shamrocks ended the season against two Division I powers in Xaverian and Boston College High School. Feehan played Xaverian without key playmakers Scott Connelly and Jeremy Fontaine. Again in the spotlight Deschenes did not disappoint. He had over ten tackles, averaged 6 yards per carry, and blocked a punt to keep Feehan alive.
Prior to the Superbowl, Peavey once again praised Deschenes by stating, "Deschenes is the heart and soul of our defense." Although the Shamrocks came up short in the game, but it was the third Superbowl appearance in six years which set off a string of postseason appearances and victories for the next decade. Brendan can be summarized as a tough, selfless, and competitive player who played the game the right way.
---