Biography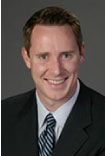 The success of many good high school football teams is often credited to the ability of its offensive players in the skilled positions. However, good teams will never become great teams without fundamentally sound and mentally tough players like Jon Bourbeau. The 1993 Rocketeer football team, captained by Bourbeau, was one of the school's most successful and talented teams. Jon was a strong two-way performer on a team that won a Division II Super Bowl and was ranked Number One in the state by Boston Newspapers.
Bourbeau gained valuable experience as a tight end and defensive end during his junior year. Defensively he made 29 tackles and assisted on 6 others. As a tight end he caught 3 passes for 60 yard and 1 touchdown. North won just 3 games that year, but one of those was a stunning 19-16 upset win over a strong Attleboro team on Thanksgiving. That win would energize this young team, and give them the confidence they needed for the 1993 season.
During his senior year the 6'3" 210 pound Bourbeau would lead his team to a perfect 11-0 season. Offensively he was a strong fundamental blocker opening holes for Hall of Fame running backs Dan Feid, Matt Kraskouskas, and Brian Droney. Although they didn't throw the ball a lot Jon kept the defense honest by catching 8 passes for 157 yards and 5 touchdowns. In a 43-14 win over Oliver Ames he caught 3 passes for 85 yards, and 2 TDs.
As a defensive end he would lead his team to successive shutouts of Hockomock League powers Stoughton and Mansfield. After the Stoughton quarterback completed a couple of early passes, Jon and his mates shut the door, holding the Black Knighs to just 5 first downs and 139 total yards in winning the game 18-0. A week later they shut out Mansfield 13-0, holding back the Green Hornets four times inside the North 20 yard line. Bourbeau finished his North High career with two strong defensive efforts. In a 47-29 hard fought victory over Attleboro he made several key defensive plays, and the following week in a 42-7 Super Bowl win over Whitman-Hanson Jon and his defensive unit completely shut down the opposition.
For his outstanding senior season Jon Bourbeau was selected to both the Hockomock League and Sun Chronicle All-Star teams, and he was also recognized as a Boston Global and Boston Herald Division III All Star.
---