Biography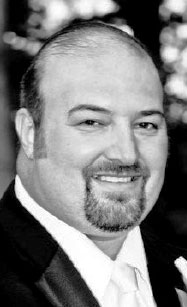 The years of 1990 and 1991 produced an all-star cast of defensive players for the Red Rocketeers and one of the guys that battled in the trenches was Keith Austin.
As a junior, Austin was on a defensive line with three fellow Hall of Famers; Derek Herber, Chris Sullivan, and Jason Mikulus, and they didn't disappoint. Keith's strength and quickness helped to stymie the opponent's run game, and left opposing quarterbacks running from the rush. With the chaos that the defensive line created, the Rocketeers allowed a mere 34 points in ten games. As Coach Ray Beaupre noted at the end of the year, "The only question for us with him for next year is where do we play him because he's a force out there."
The answer was simple: both sides of the ball. Keith transitioned from defensive tackle to defensive end and he was inserted into the starting lineup as an offensive guard. Defensively, Austin picked up where left off his junior year. He continued to be a menace on the defensive line and his number 64 was in the backfield more times than not. His agility and quickness gave opposing lineman fits. As an offensive guard, Austin's physical tools continued to be an asset, whether he was opening up holes in the running game or pulling and protecting his quarterback in the pass game. Austin had evolved into the all-around player that Coach Beaupre had praised the year before.
Keith's favorite memories include everything that makes football at North Attleboro special. He remembers the creation of lifelong friendships though captain's practice and the annual trip to Camp Bournedale. He recalls playing Foxboro in front of a standing room only crowd on a Friday night at Community Field. Lastly, he remembers the feeling of walking home on Thanksgiving morning, victorious over archrival Attleboro.
Over two seasons Austin registered 85 tackles, 2 fumble recoveries, and 11 quarterback sacks to help lead the Rocketeers to 19 wins in 21 contests. For his effort, Keith was selected as a Sun Chronicle All-Star in both his junior and senior seasons.
---