Biography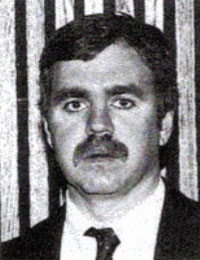 AI Berard was an outstanding two-way performer for the Rocketeers during the 1967 and 1968 seasons. Offensively he was the team's leading ground gainer in 1968. Defensively his speed and agility enabled him to be a sure tackler and an aggressive pass defender.
Al's senior year was a year of transition, as a new coaching staff guided the Rocketeers on their re-entry to the Hockomock League. Berard's many long runs, his halfback passes, and his effective punting earned him the reputation as the team's best all around player. In an easy 36-18 win over Stoughton, AI scored 3 touchdowns. The victory assured North a share of the Hockomock title. During that same season he helped secure a hard fought 13-12 victory over Canton when his punt rolled dead at the Canton 3-yard line late in the 4th quarter.
The 1968 Thanksgiving game was perhaps Berard's greatest game. He was the game's leading ground gainer and a standout on defense. In a hard fought 6-0 loss to Attleboro, AI had a sensational 76 yard pass and run nullified by a penalty. On defense his late game interception ignited a thrilling last minute drive by North, which fell just short of a game tying score.
Al's outstanding performance against Attleboro earned him the L.G. Balfour Trophy as the game's outstanding player. He was the first player to win the award in a losing cause. He was also selected to the All Hockomock League Team and to the Sun Area All Star Team.
---