Biography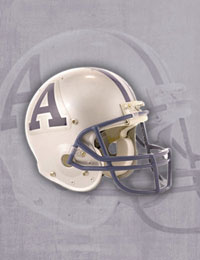 During the 1986 and 1987 football seasons halfback/linebacker Chris Cerrone was described "as one of the most exciting players to don an Attleboro uniform." The premier linebacker in the Southeastern Mass Conference, Chris was exceptionally quick, with good athletic skills and with a second nature for the game. Hall of Fame coach Chet Hanewich once stated that "Cerrone makes a lot of things happen. If he were bigger he would be an All American."
In the 1987 campaign, the 5'10", 180 lb. co-captain was not only Attleboro's leading tackler and most aggressive defender but also the Bombardier's best running back and blocker. On his way to gaining over 850 yards of total offense, the versatile halfback, had 7 carries for 102 yards including touchdown runs of 25 and 34 yards and an 8 yd. TD reception in a win over King Philip. In a huge win over powerful Dartmouth, Cerrone rushed for 155 yards and two touchdowns and had 17 tackles including 9 unassisted.
It was, however, Cerron's outstanding defensive skills and aggressive style of play that earned him the recognition as the best linebacker in the conference. His great sideline-to-sideline quickness and ability to anticipate the opponents next move also earned him the respect of teammates and opposing coaches. In addition to his selection as the team's MVP, Chris was a two time All Sun District selection and a two time All SMC selection at linebacker.
---