Biography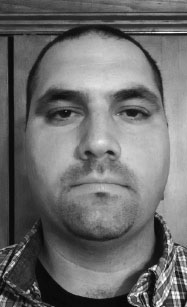 As a young sophomore, he went through what every other football player must endure during a high school career, going against senior varsity players that were bigger, stronger, and faster on a daily basis. Through those rigorous days of practice, it is an entirely different experience when that young sophomore is literally going head to head with two future Hall of Fame lineman in co-captains Geoff Raby and Nick Bosh. But that experience paid off because it helped mold an already present toughness and work ethic in Carl Aveiro that helped insert him as a junior starting left tackle on an Attleboro senior laden offense that is widely considered one of the best seen at AHS in the last 30 years. Blocking for the likes of future Hall of Famers Tim Slowey, Seth Lopes, Matt Warchol, and Nick McNamee, Carl paved the way for an offense that averaged over 200 yards rushing a game, and scored 297 points on the season. He was also part of an offensive line that in 11 games, gave up only 8 sacks. After an off-season leading to his last campaign as a Blue Bombardier, Carl dedicated himself to the Bombardier weight room, and worked himself to an imposing 6 foot 4, 275 lbs.
Elected as a captain in his senior year, Carl was admired by his teammates for the toughness, work ethic, and Attleboro pride he demonstrated on a daily basis. Speaking of his talents, Attleboro head football coach Cliff Sherman was quoted when describing his senior left tackle. "He'd hit people and drive them off the line of scrimmage to the second level consistently opening huge holes for our backs." Attleboro during his senior season scored 232 points and had over 2000 yards rushing.
In Carl's two years as a starter, Attleboro had 15 wins, won two Eastern Athletic Conference league championships, and made two Super Bowl appearances. He was selected as a Sun Chronicle, Eastern Athletic Conference, and Pawtucket Times All-Star for the 1999 season. After his senior season, while being recruited by a number of Division 1AA schools including Northeastern and the University of Maine, Carl accepted a scholarship to American International College in Springfield, MA. You can still find him supporting Attleboro Football as part of the chain gang on Friday nights.
---