Biography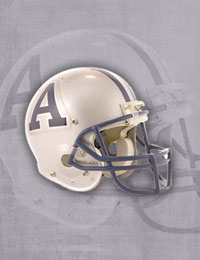 In 1975 and 1976, Dennis Blanchette was an outstanding two way player at offensive tight end and defensive safety. He was a ferociously competitive, "Mike Ditka type'' tight end who struck fear in the hearts of opponents on game day and teammates in practice. A true "player's player", dennis Blancheue was at full speed on every play! A punishing blocker and outstanding receiver, the rugged 5' II", 175 lb. Bombardier consistently looked and played much bigger.
On defense, the athletic Blanchette roamed all over the secondary terrorizing timid receivers. intercepting pas es, and convincing opposing ball carriers to "cough up" the football. In a tough loss to Taunton, Dennis caught a 32 yd TD pass and recovered a fumble. Against Durfee, the tight end/safety had two TD receptions and intercepted a pass. Later in game against a tought New Bedford team, Blanchette knocked out the Whalers best back and recovered the ensuing fumble.
As a first team All SE Mass Conference selection in 1976 at tight end and defensive safety, Co-Captain Blanchette was cited "as a great two-way player who snared 4 TD's from his tight end position, but batted away 10 times as many in the defensive secondary'·. Coach Tom Crowe praised Dennis' tough style of play when he stated that "he always seemed to come up with the big play".
---