Biography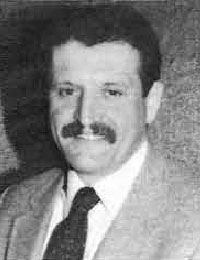 As a three-year starter. Ray Boudreau was a key to Attleboro's Bristol County League Championships in 1969 and 1970. A tough, hard nosed player, Ray started at linebacker, alternated at quarterback, ran and passed from the halfback slot, led the team in pass receiving, and handled the kicking chores.
As a junior. Boudreau led the Bombadiers in scoring while alternating between quarterback and halfback. In 1970, halfback Boudreau threw a 60-yard touchdown pass against Foxboro; caught a scoring pass, and kicked the point-after-touchdown in a 7-6 win over Taunton; rushed for over 100 yards in the snow in a tough 14-7 victory over Feehan:; and powered for two touchdowns while intercepting two passes against New Bedford Voke.
Boudreau's versatility led Attleboro to a three-year domination over the Red Rocketeers. In the 1970 Thanksgiving Day 20-13 Attleboro win. Ray's running set up the first Bombadier touchdowns, caught a touchdown pass, kicked the two points after, and was brilliant on defense.
As an All Sun District and All County selection, Ray was cited not only for his running, passing, and receiving, but also for his outstanding play at his linebacker position.
---