Biography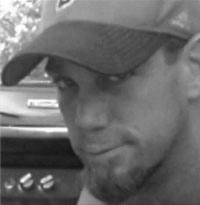 Chad Bennett was an outstanding athlete during his tenure at Attleboro High School where he excelled on the gridiron in the fall, on the hard-court in winter, and jumped to success during spring track. However, Chad's large frame and terrific hands earned him the recognition he is receiving this evening. Bennett played all phases of the game for the Blue & White during his two seasons, but his ability to get open and run solid pass routes made him the perfect target for Hall of Fame quarterback Ted Larkin.
Bennett saw limited action as a junior playing behind Hall of Famer Eric Buckley along with a host of other AHS Hall of Famers on a Bombardier team that finished 9-1 and beat North on Thanksgiving Day 1994, 22-8. During his senior season the 6'5" Bennett finished with 31 receptions for 509 yards and 8 touchdowns on a Bombardier team that finished 6-4 overall ( 4-1 in EAC action). Coach Cliff Sherman knew the importance of having a diversified offense and having a target like Bennett fit, as Sherman noted; "when you have big kids with hands, like Bennett has, that's a big help to your offense."
Bennett also played defensive end and contributed on special teams. In Big Blue's 13-6 victory over King Philip, Bennett had a two catches for 59 yards and one touchdown (20 yards) in a defensive battle at Tozier-Cassidy Field. In the 75th annual meeting between Attleboro and North on Thanksgiving Day, one The Sun Chronicle noted "should be remembered as a game for the ages; the most thrilling Thanksgiving Day football game to be played locally in the last quarter-century," AHS almost pulled out the upset against an undefeated North Attleboro team and Chad Bennett left his mark in his final game. Chad had (5) receptions for 67 including (2) separate 14-yard touchdown receptions. North Attleboro legendary head coach Ray Beaupre explained after the game, "we just have problems in the secondary with a receiver of that size (the 6-foot 5 Bennett)."
For his accomplishments, Chad was honored with all EAC and Sun Chronicle All Star recognition following his senior season.
---